BOARD MEMBERS
President  – Raheel Raza
Vice President  – Salim Mansur
General Secretary – Hasan Mahmud
Treasurer – Sohail Raza
Board Member – Sanam Skinner
Raheel Raza is President of The Council for Muslims Facing Tomorrow, author of the book Their Jihad – Not My Jihad, award winning journalist, public speaker, activist for human rights, featured in the award-winning documentary Honor Diaries. She is recipient of the Queen Elizabeth II Diamond Jubilee medal for service to Canada.
Raheel bridges the gap between East and West, promoting cultural and religious diversity for which she has appeared in print and on TV and radio numerous times.
Raheel has been invited to speak locally at places of worship, the private sector, the Justice Department, School Boards and government institutions. Internationally she has addressed audiences at Universities in USA including Harvard & Columbia, in UK at Oxford and Cambridge, other forums across Australia and Europe and the Israeli Presidential Conference in Jerusalem. In her pursuit for human rights, Raheel is accredited with United Nations Human Rights Council in Geneva through The International Humanist and Ethical Union (IHEU). She has received many awards for her work on women's equality including the City of Toronto's Constance Hamilton award and the Urban Hero award. She is the first Muslim woman in Canada to lead mixed gender prayers.
Raheel has made a documentary film called "Whose Sharia is it anyway?" dealing with the sharia debate in Ontario, Canada. She runs a Forum for Learning for youth to educate them about the dangers of radicalization and terrorism, and continues to write and speak about the subject. She is featured in the award-winning documentary Honor Diaries. She is a Distinguished Senior Fellow with The Gatestone Institute, and sits on the Advisory Board of The Mosaic Institute and The ACTV Foundation (The Alliance of Canadian Terror Victims).
Salim Mansur is a professor of political science in the University of Western Ontario (London, Ontario), author, and national syndicated columnist for QMI with his weekly columns published by Toronto Sun and Sun papers across Canada."
Hasan Mahmud is author of the book "What Sharia Says and What We Do", author and producer of 3 Docu-Movies on Sharia Law (romantic feature film fused with documentary). He is Member of the Advisory Board for World Muslim Congress and Research Associate for Deen Research Center Holland.
Sohail Raza is an airline veteran of 30 years, a keen observer of politics in the Muslim world in general, and Pakistan in particular. He has appeared in media to comment on these topics and how they relate to the Canadian diaspora. He is recipient of the Queen Elizabeth II Diamond Jublilee Medal for service to Canada (2012).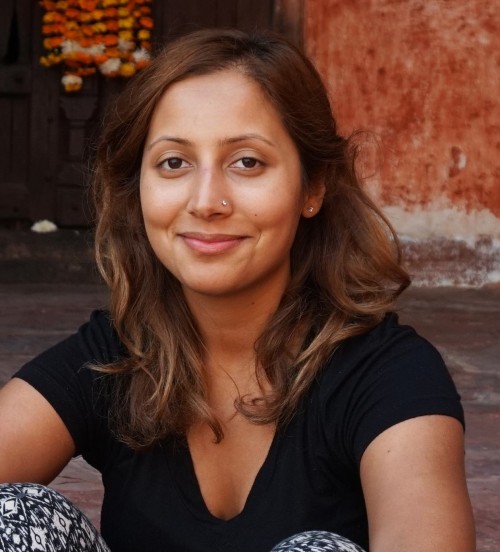 Sanam is currently researching the ways in which Islam contributes to the radicalization of some young Muslim Canadians and draws attention to how Canada is failing to rectify this issue politically. Her activism involves the promotion of secularism and for the development of movements within Islam that seek religious reformation with an aim to create an Islam that is compatible with classical liberal principles.
 ADVISORS TO THE EXECUTIVE

Dr. David Galston – Co-Founder and Past President of The Snowstar Institute of Religion
Mr. John Por – Marketing Consultant                                                                                                                                                                                                                                                                         Ahmed Mohammed, Immigration Specialist and Community Organizer                                                                                                                                                                                                               Sumi Khan  – Media Consultant for MFT, Bangladesh