RAHEEL RAZA Thursday, October 25, 2018
The Khashoggi affair
 has caught the Saudis with their pants down —
or their 
thawb 
(that long dress Saudi men wear) up.
What facts do we know?
Journalist Jamal Khashoggi entered the Saudi Consulate in Istanbul on October 2, 2018 and never came out. Of ...

Continue Reading
Yesterday I was asked by an interviewer how radicalization takes place, and I spoke about hate being ...
Continue Reading
In an atmosphere of extreme political correctness when former UK foreign secretary Boris Johnson is under fire for criticizing the ...
Continue Reading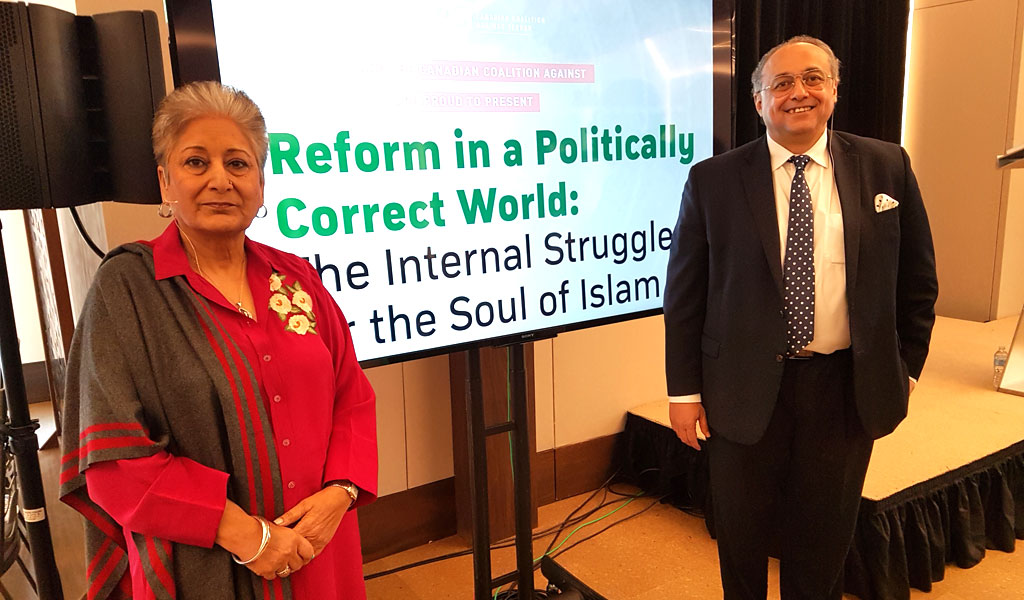 A revolution in Aspen, Colorado took place August 8, 2018.
The event was a meeting of modern Muslim minds titled "Reform in a Politically Correct World." I would be understating this to say that it was "mind blowing."
Hosted by the JCC (Jewish Community Centre) and CCAT (Canadian Coalition Against Terrorism) with generous donors, it was attended by over 250 people who ...
Continue Reading