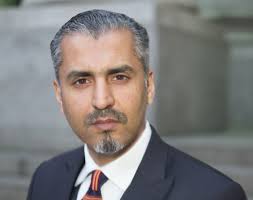 Majid Nawaz of Quilliam
A horrific far-right terrorist attack kills 49 of my fellow Muslims at 2 mosques in NZ. My heartfelt condolences to the families. البقاء للّٰه
I'm devastated. Please let's resist the urge to turn on each other and blame each other. That's precisely what the terrorist wants, and I suspect why he wrote his bloodthirsty screed. My Muslim brethren, this is an attack on our identity. I know that we are hurting right now. I ask you all to remember the story of Ta'if. Now could be a time to reach out in love.
Just as we don't blame critics of Western foreign policy for jihadist terror, let's not use this to blame critics of immigration or Islam, or to muzzle the political right generally. That will only make matters worse and increase mutual distrust. Yes, inflammatory anti-Muslim language must be condemned and many provocateurs need to check themselves right now, just as we condemn inflammatory Islamist language, but that's different to trying to silence an entire policy concern like criticising Western foreign policy or opposing immigration and critiquing Islam respectively.
Now is not the time to settle political scores. It is the time to reflect, reach out and respond with mercy from a position of moral authority.